Before you meet the team, let us assure you that everyone here is dedicated and extremely hardworking. Each person plays a vital role in your overall experience here at Baseline Collision. We know getting into an accident is not something you want to happen but at Baseline we make sure that at least your day ends better than when you came in.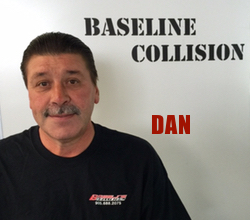 Dan Celar – Co-owner
With over 30 years experience, his contacts and industry knowledge are invaluable.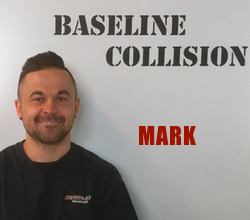 Mark Krupa – Co-owner
A knowledgeable, passionate car enthusiast and customizer who treats every car as his own, striving for excellence.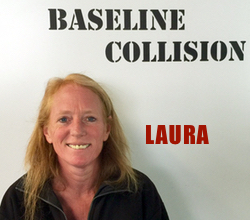 Laura Duncan – Office Manager
Joined us in 2005 with an extensive career in accounting. She runs the front office keeping things running smoothly and the guys in line.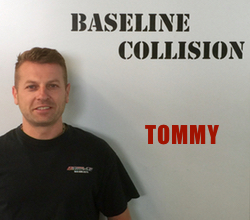 Tommy Kolkas – Quality Control Specialist
Commonly known as "two tone" his energy and attention to detail is priceless! Often the last set of eyes overlooking your car.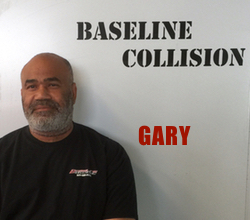 Gary Browne – Paint Specialist
30+ years experience
The shop Forman and a George Foreman "look a like" is a true perfectionist that won't rest until your car is done right!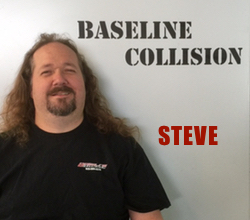 Steve Awalt – Preparation
20+ years experience
Our longest serving member, often works long into the night ensuring projects are done on time. His hard work is evident and an important progression to the final product.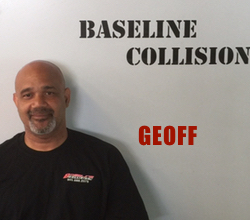 Geoff Browne – Licensed Body and Fabrication
30+ years experience
An avid drag car enthusiast, built his first race car at the age of 16. Geoff started working in his Dad's shop at the age of 15. He brings a wealth of knowledge to the table.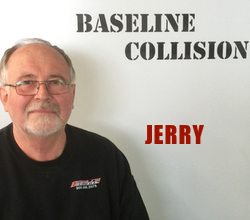 Jerry Balusek- Licensed Body and Fabrication
30+ years experience
Our European car specialist with a proven dealership track record.